WHY SHOULD YOU HIRE PASCALE PIQUET AS YOUR COACH?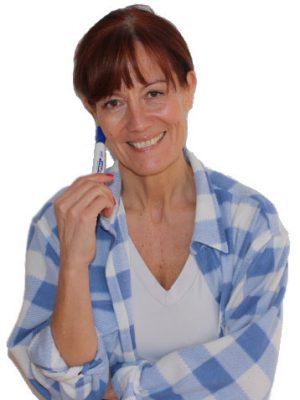 I will help you access the fulfilling life that you deserve!
What might be stopping you from enjoying a happy life? The answer lies in co-dependence, a state characterized by a lack of confidence and self-esteem. It is this same problem that is creating chronic dissatisfaction within your private, professional and social life. What might be stopping you from having a fulfilling life?
Private life
When it comes to relationships you might feel that you are repeating the same pattern over and over again. You are unable to have the partnership you desire because you repeatedly are choosing the wrong person.  As your coach, I can teach you how to choose the right partner – the person that is truly the perfect match for you! Perhaps you no longer have any hope of meeting your romantic mate. During our sessions, we will explore your attitude and concentrate upon the (negative) beliefs that are programmed on a subliminal level.
Would you like to leave a relationship that isn't serving you? I will help you to discover your identity and empower you to make the decisions that are right for you. Solitude might also be weighing you down – everyone wants to be in a positive romantic relationship! But, if you can't quite pinpoint how your negative beliefs are affecting your life, you might be driving potential partners away. I am here to help!
Professional life
On a professional level, there might be barriers (again, negative beliefs) that are preventing you from climbing the corporate ladder, from finding your place within a specific industry or even from starting your own business. Coaching will help you take stock of your abilities, discover the ones you didn't even know you had and even develop new ones. Sometimes, there is just a single belief that needs to be unravelled – once you find it and remove it you'll be on the road to achieving your heart's desires!
Social life
Human beings are pack animals.  They are designed to live within a society, within a family, as a couple. But, not at any price. We do not choose our family, but we can choose our friends. Some people have the gift of creating friendships easily, while others find it challenging to socialize. If it is a difficulty for you, I can teach you the art of creating social bonds. It is a question of goals and strategy.
This is how I describe the process to my clients: Imagine piloting an aircraft that is headed into a nose-dive. I position myself in the co-pilot's chair and spend our coaching sessions teaching my clients to soar. Once these skills have been acquired, I become the control tower. When a client needs help, they can communicate with me and I will guide them from a distance (telephone, e-mail, Skype), helping them to steer the plane back in the right direction.
I am passionate about coaching and I love to share. I teach everything that I have learned about life to those who want to regain control of their path.  Each client is important to me as I have a deep understanding of their situation.  I was lost in the fog, my plane crashing to the ground.  It took me 10 years to rebuild and relearn how to soar. The process of re-building and re-learning is what I share today with those that are ready to take the control of their life back into their own hands!
WHAT WILL YOUR COACHING BE LIKE?
Coaching is a proactive process that can generate immediate, tangible results. I will  be by your side to help you stay on the path towards happiness. I will work with you on your confidence and self-esteem, helping you to define your goal, your strategy, and most importantly, your identity. Do you know who you are?  That knowledge will transform your life!
My personalized technique is based upon NLP (Neuro Linguistic Programming) principles.  With these simple techniques I am able to get straight to the heart of the challenge (without having to get into a lengthy discussion about your past), and quickly pin point what made you veer off-course.
You will also have access to a private video that I created exclusively for my clients which teaches you what you need to know about life, your behaviour and the behaviours of others. You can enjoy watching this video as many times as you wish.  It is designed to help you understand the strategies for attaining the happiness you desire and deserve.
THE BENEFITS
Coaching is an investment in yourself.  Are you worth it?  Of course you are!  You have invested money in your home, your car, your clothes – but have you invested in yourself? The beneficial effects of this investment will last for your lifetime – happiness will be something you experience every day. As I do!
Experience inner calm, peace and serenity from the moment you wake up in the morning until the moment you go to sleep.  Have confidence in yourself and your future. Know where difficulties lie and know how to avoid them. Have faith that no matter what occurs you will be able to handle the situation.  And, know that Pascale Piquet is by your side – available by Internet and telephone, once our coaching sessions are completed! Would you like to experience the life you are longing for?  Go ahead, reach out and grab it!
Your coaching sessions will also have a positive affect on your children and grand-children, should you have (or plan to have) any.  The self-knowledge that you acquire will also be absorbed by them.  You will serve as an excellent guide!
Coaching enables you to also release the negative programming of your own parents while you are releasing your own.  Those negative beliefs and destructive behaviours, the emotional baggage that kept you from being happy can now be left in the past, immediately freeing up your present and future.
Would you like to make a change?  Would you like to stop turning in circles? Would you like to reach for the happiness you deserve? I am here to guide you!
If you are ready to take control of your life and become the master of your destiny, contact me now!
ARE YOU READY TO TAKE ACTION?
SELECT THE COACHING SESSION THAT IS RIGHT FOR YOU
Rest assured that all personal information shared with Pascale remains strictly confidential. Pascale Piquet also coaches those who are within the public eye who rely upon discretion.
OPTION 1 – PRIVATE WEEKEND COACHING OR COACHING ON TWO CONSECUTIVE DAYS
OPTION 2 – PRIVATE INDIVIDUAL COACHING IN MONTREAL OR THE QUEBEC COUNTRYSIDE
The coaching is structured as follows:
First session (3 hours): learn about the tools for taking back control of your life, examination of your goals and the factors that have pushed you towards pain and suffering.
Second session (2 hours): deprogramming and discovery of your identity (your strengths) that can alter your negative behaviours and your negative perceptions and replace them with positive programming.
Third session (2 hours): Creation of your strategy to anchor your new beliefs and achieve your goal.
Fourth session (2 hours): to take stock and reinforce all that you have learned.
Unlimited and permanent follow-up after the initial coaching session: It is always possible to connect with Pascale via telephone or Internet if you feel that you are losing control, experiencing anxiety, if you have any questions or have amazing victories to share!
Investment: $1,520 + taxes (naturopathy receipts)
(It is possible to pay with instalments)
Dates: upon request, subject to availability
Note: To optimize your coaching, reading one of Pascale's two books (The Tarzan Syndrome or The Chess Game of Love) and watching the Understanding Life DVD is recommended.
Please note that coaching sessions are also available in a beautiful country setting in Saint-Jean-de-Matha, Quebec, Canada.
TESTIMONIALS
Read how Pascale's coaching has changed the lives of clients around the world.
Testimonials…